Easily schedule, start and track your conference calls with the integrated Outlook® Plug-in. Get started by following these simple instructions today.
Note: StartMeeting.com account log in credentials (email and password) are required to complete the download. If you do not have an account, Contact Us.
Download
Step 1: Click Download to begin installing the file. (Note: The Outlook plug-in is for Windows only.)
---
Install
Step 2: Open the file and click Install.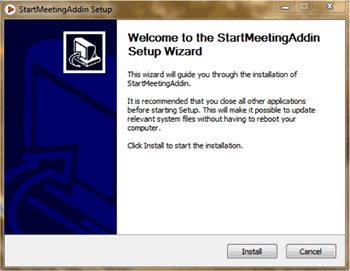 ---
Finish Install
Step 3: Click Finish to complete the installation.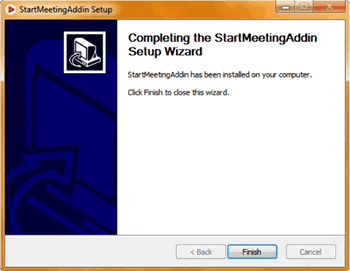 ---
Open Outlook
Step 4: Open Outlook and click Meet Now to log in to your account.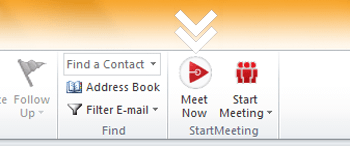 ---
Enter Credentials
Step 5: Enter your StartMeeting Login (email address) and Password to link your account to Outlook.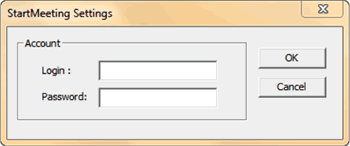 ---
Schedule A Meeting
Step 6. To schedule a meeting, click StartMeeting, then Schedule a Meeting.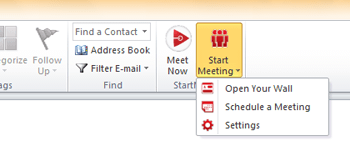 ---
Appointments
Step 7. An Appointment will open that is pre-populated with your meeting information. You can then set the date and time, as well as add participants by clicking Invite Attendees.