Audio Information
Online meeting ID:

marcusgirard344
International Dial-in Numbers:
Host Information
Host Info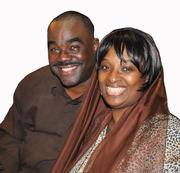 Every Sunday at 8:00 p.m. EST, National Marriage Facilitators, Brother Marcus, Sister Cecelia and theMarriageKeepers, share knowledge, wisdom and understanding along with their dynamic panel members and guests that inspire single and couples in the process of marriage. The website for our products is http://intervention-services.thinkific.com/collections. All our shows are available for $5.50 a piece.
Donations: All love offerings are very, very, very much appreciated!  Please click this link to help us to continue to provide these services: 
PayPal.Me/strongmarriages
Connect with Brother Marcus via Facebook if we are not already friends: 
www.facebook.com/brothermarcus.peace 

You may contact us by telephone at: 770-256-8856
Thank you so much for the opportunity to serve and to share with you valuable knowledge, wisdom and understanding that is yours by birthright.